Books and information material published by Møreforsking Marin
Books and information material published by Møreforsking Marin
Author(s):
Publication type:
Bøker
BOOK: Deepsea fishes from the North Atlantic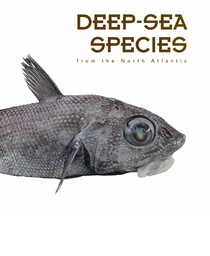 Since the early 1990s Møreforsking Marine have been conducting commercial research promoting better utilization of by-catch and new species from the deep-sea. The current knowledge and experience then formed the foundation for a book presenting biology, ecology of different North-Atlantic deep-sea fish and the potential of these fish as a consumer product. 
With the book Møreforsking aim to provide new knowledge about the species and the potential for deep-sea fishing. The book could be a useful tool for the people onboard boats conducting deep-sea fishing, for export companies, customers and anyone with a interest in life of the deep oceans.
The book costs € 35 +postage (country dependant) and can be ordered thru e-mail: 
Handbook: "The Edible crab - Biology, grading and handling live crabs"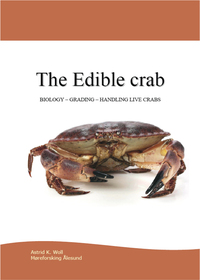 The interest in shellfish is rising both nationally and internationally with a parallel increase in demand for different Edible crab products. Through research projects in resource biology, storage and transport new information is becoming available which is important for the industry. New markets call for new information material, something which has been lacking for the Edible crab. A handbook was therefore called for which was based on knowledge of crab biology and gave information about suitable techniques for sorting, handling and optimization of quality.
The handbook is meant to be a tool for people within the industry, management and sales cooperatives. It is also suited as a practical reference book for anyone that might be interested in information about the Edible crab. Target groups are fishermen, production facilities and exporters. In addition the handbook will be useful for trade associations, public administration and the school system.
The handbook is a product of Møreforsking Marine and produced by researcher Astrid K. Woll.